Classes and Events
8-2016
It is with heavy hearts that we announce the passing of Sensei Annellen Simpkins due to a very aggressive cancer. She practiced and taught her Tae Chun Do way until the very last moments of her life. Most people diagnosed with this cancer type and stage live only weeks, while she lived for over two years. She applied Tae Chun Do meditation to manage the pain and other symptoms, and used the physical movements of Tae Chun Do to remain active and strong.
12-2004
Mary Durham received her first degree black belt. Congratulations!!!
3-2004
Kendrick Poon recieved his first degree black belt. Congratulations!!!
8/2/2003
Another Tae Chun Do camp has been completed with success. Balance of intense and moderate training is an important aspect to personal development. Pictures may be found here . Thank you all for attending, Tae Chun Do has been enriched by your presence.
10/1/2001
Classes have once again resumed. However, Tae Chun Do continues to offer sympathy and concern to the people who lost their lives, and the families who lost loved ones in the tradgedy of September 11, 2001. A candle will always be lit to honor them.
---
8/25/2001
COMING SOON!!! Make a visit to the Tae Chun Do virtual Dojo!!!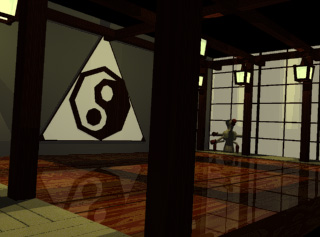 You'll be able to see forms and techniques performed by Tae Chun Do man, train on the virtual dummy, look for secret knowledge, and much more!
Back to Main Page / Interesting Links / Book Corner / Photos / Events / E-mail us